Gallery Only - Models
It's a crucified werewolf. He's like my shrine. I could think of some really deep and meaningful reason for that...but I can't be bothered.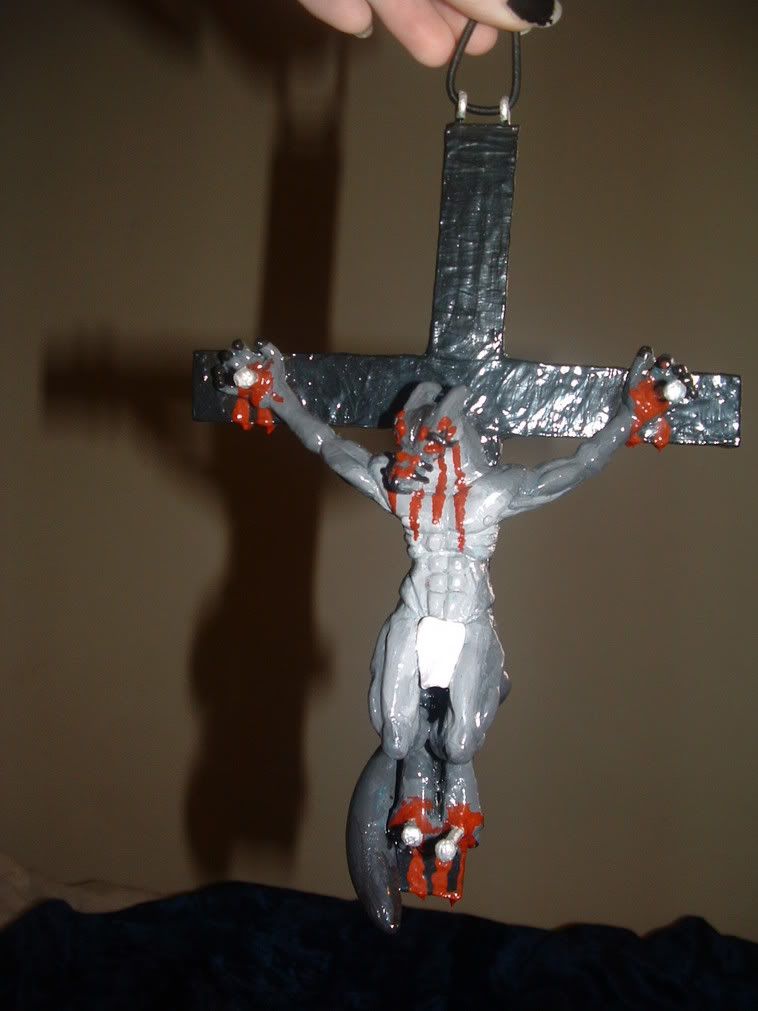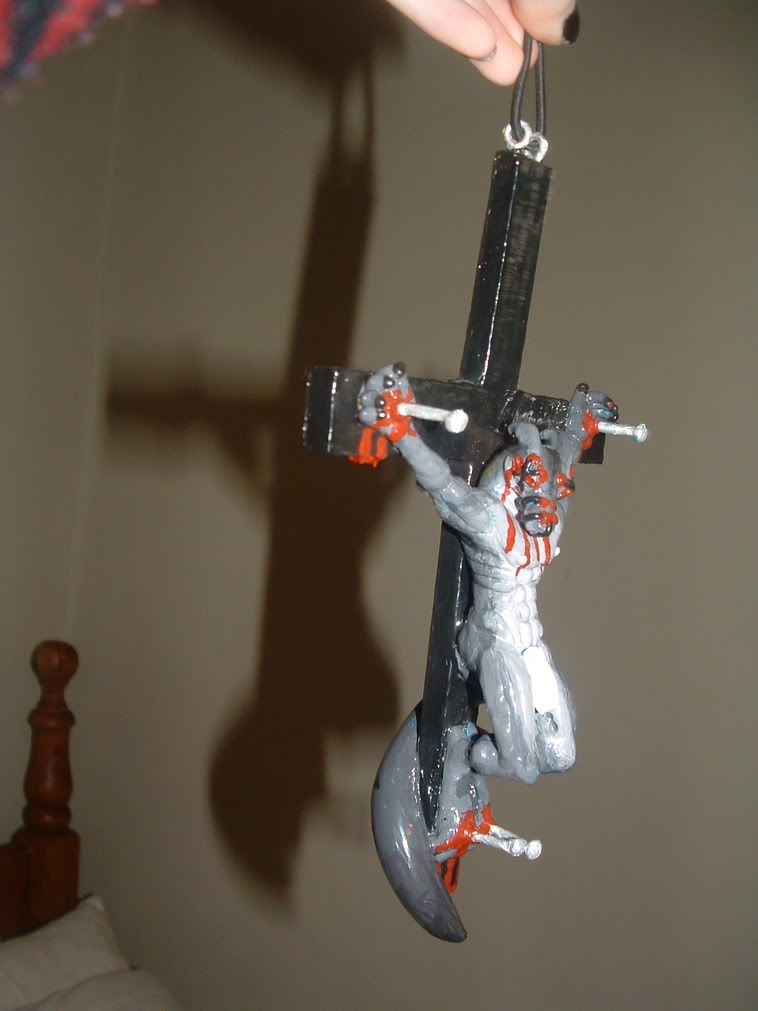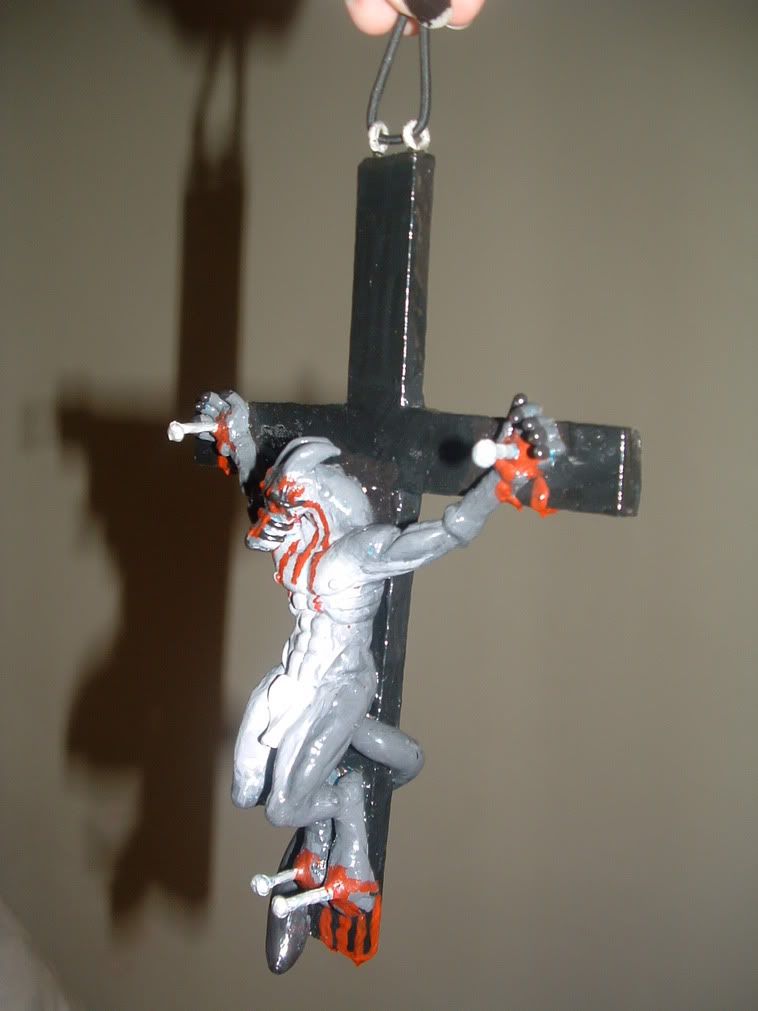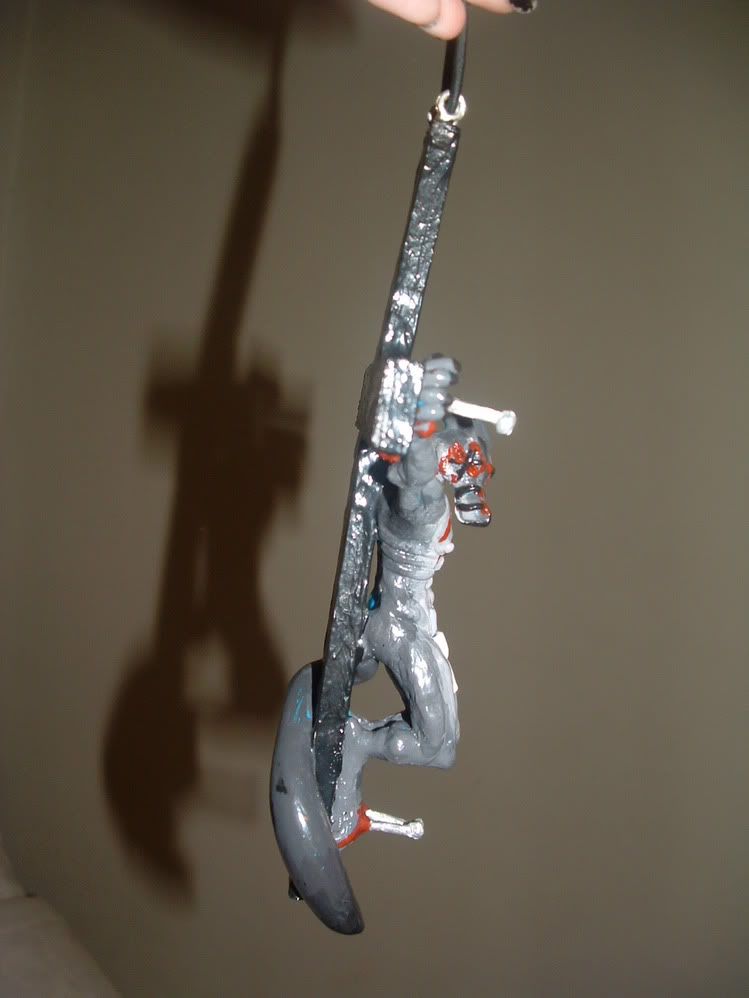 I have lots of werewolves. All plasticine. All quite small. I have eight and a half of them at the moment, in fact. I can't be bothered to upload them all.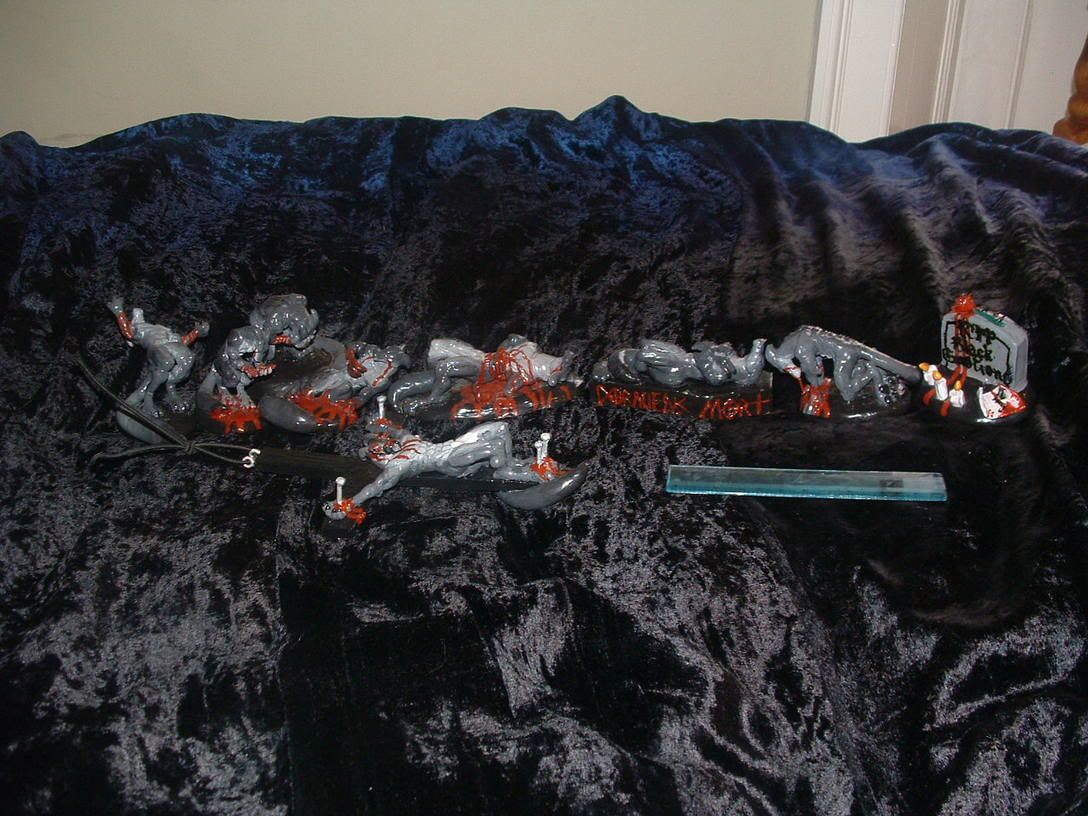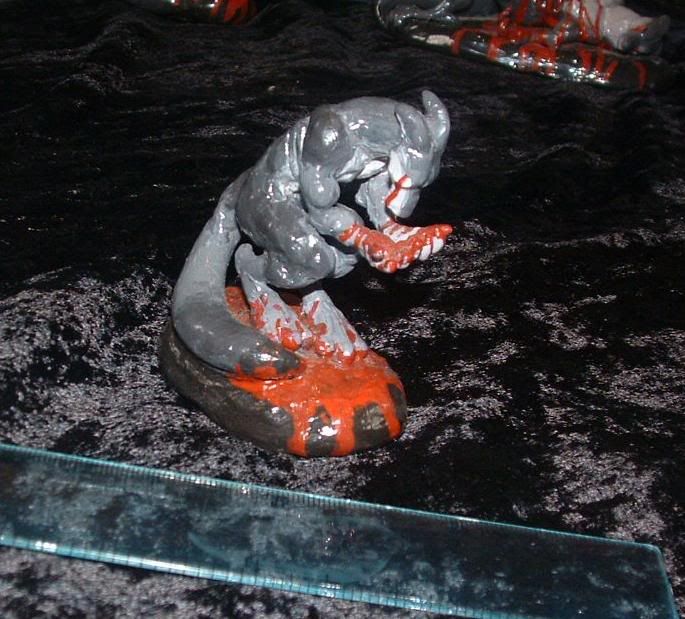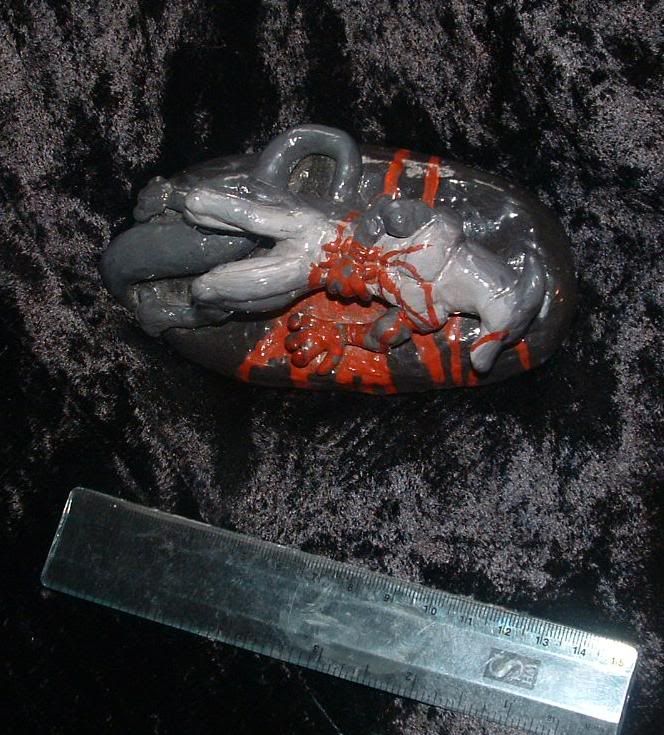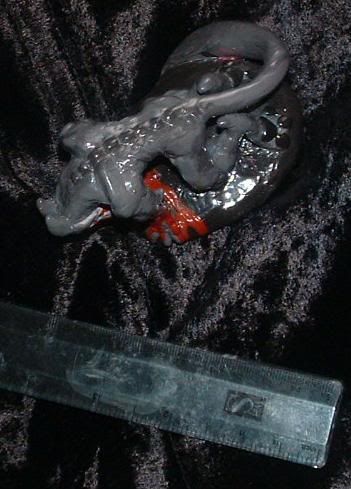 I made a phoenix. Yeah...