Gallery only - Photos
(Warning: Might cause shock if you're not like me)
Various photos of me and my partner in crime, when we tried to make Casualty-style special effects. Done with the cheapest materials possible and with the least organisation possible. Turns out we are not completely crap. It's all 100% fake, don't worry.
Kids plasticine + kids PVA glue + cheapest acrylics possible =
(Does this look infected to you?)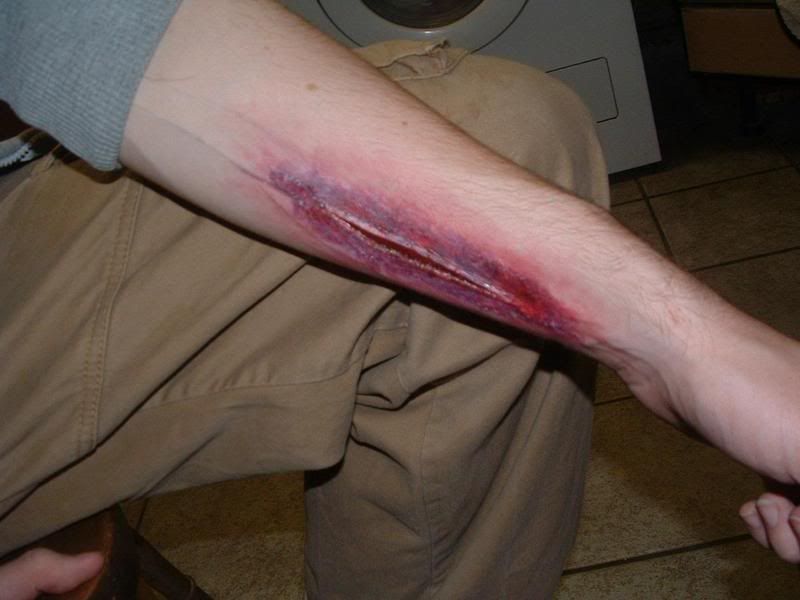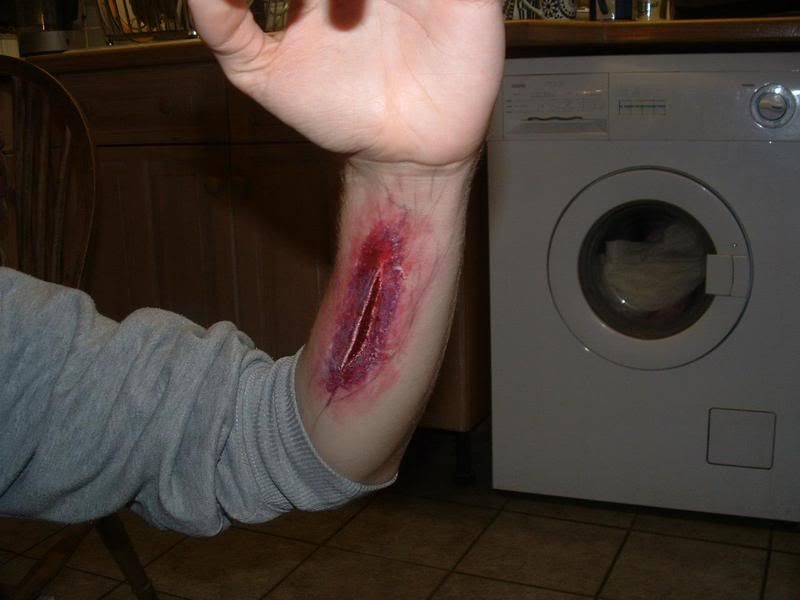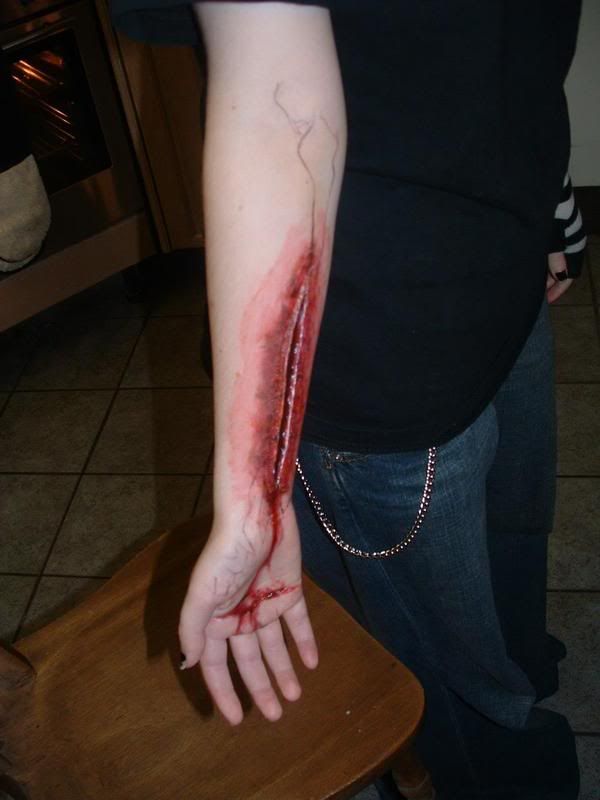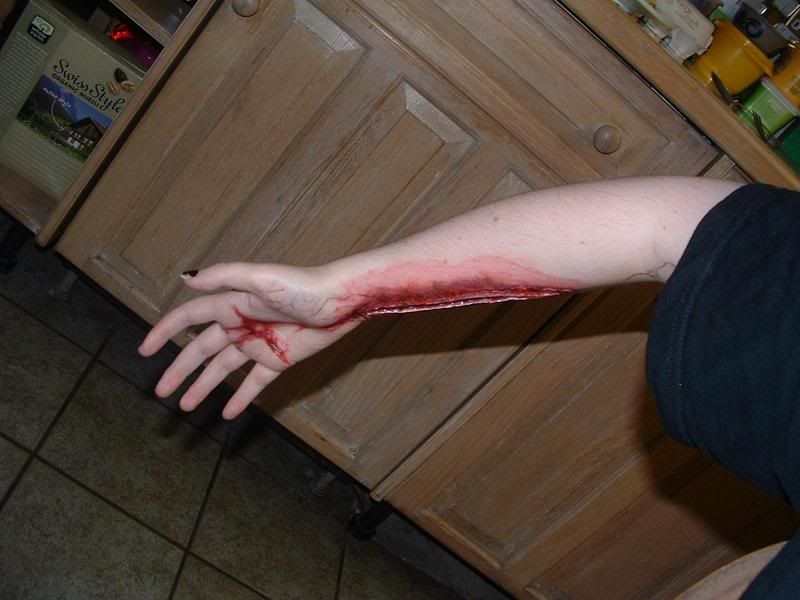 Mister Stickman can smell your fear. He is imagining your death, and it makes him smile.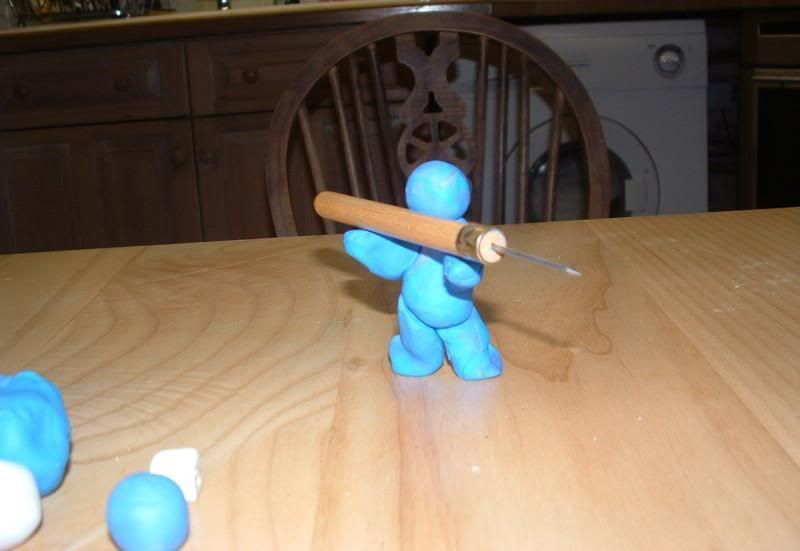 Fortunately for you, Mister Stickman has some difficultly in standing upright. And yes, his stabbing weapon
did
land separating his head from his body.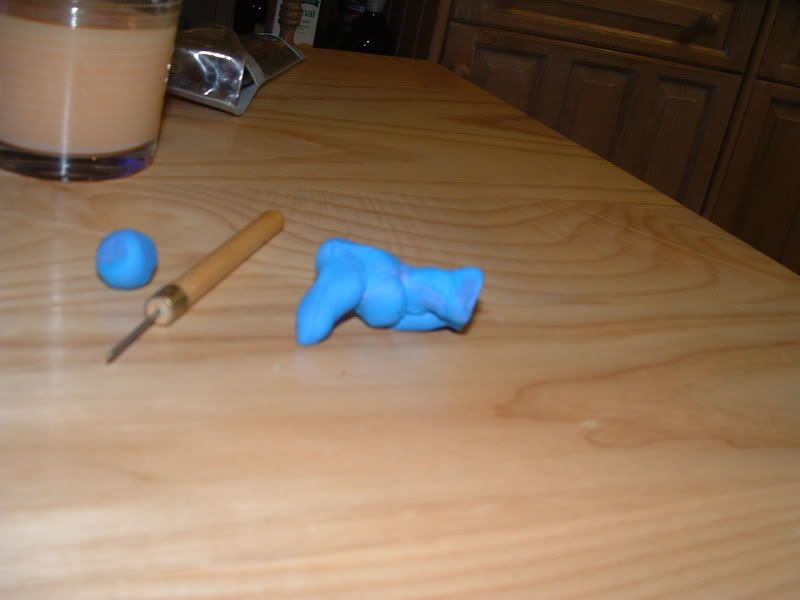 Mister Stickman will get you next time.