Gallery only - Portraits
A short while ago, Raevyn became possessed with the urge to draw people. Much selecting people, stalking them, and requesting that they sit motionless for hours at a time while she stared at them intensely making small scratching noises on a pad of paper ensued. Despite her mad ways, she still has friends. She's never ever done this before, so be nice to her and her attempts.
This is B. B is about ten foot tall, likes crumpets, and likes to take photos of anything and everything, and always looks like he's smiling...even when he's not. I consider this highly suspicious and am adamant that he's up to something.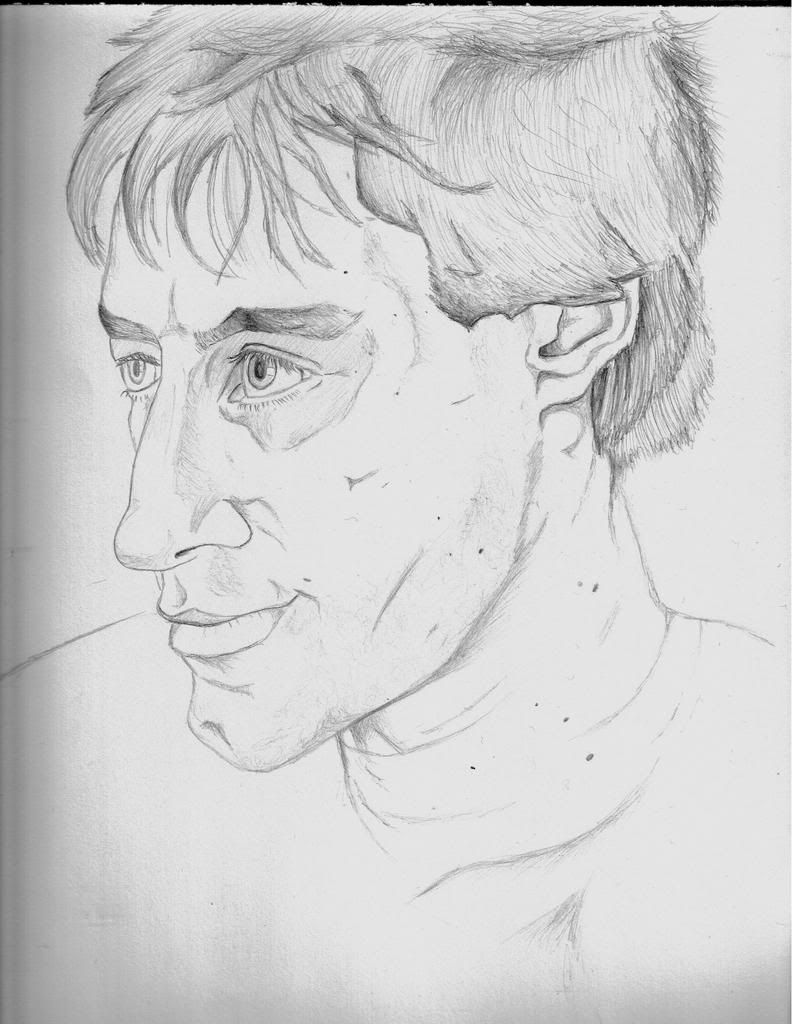 This is S. S likes to Salsa dance, is very lovely and suffers from no one being quite able to pronounce her name correctly. She always looks stern, even when she's quite happy, which I think is admirable.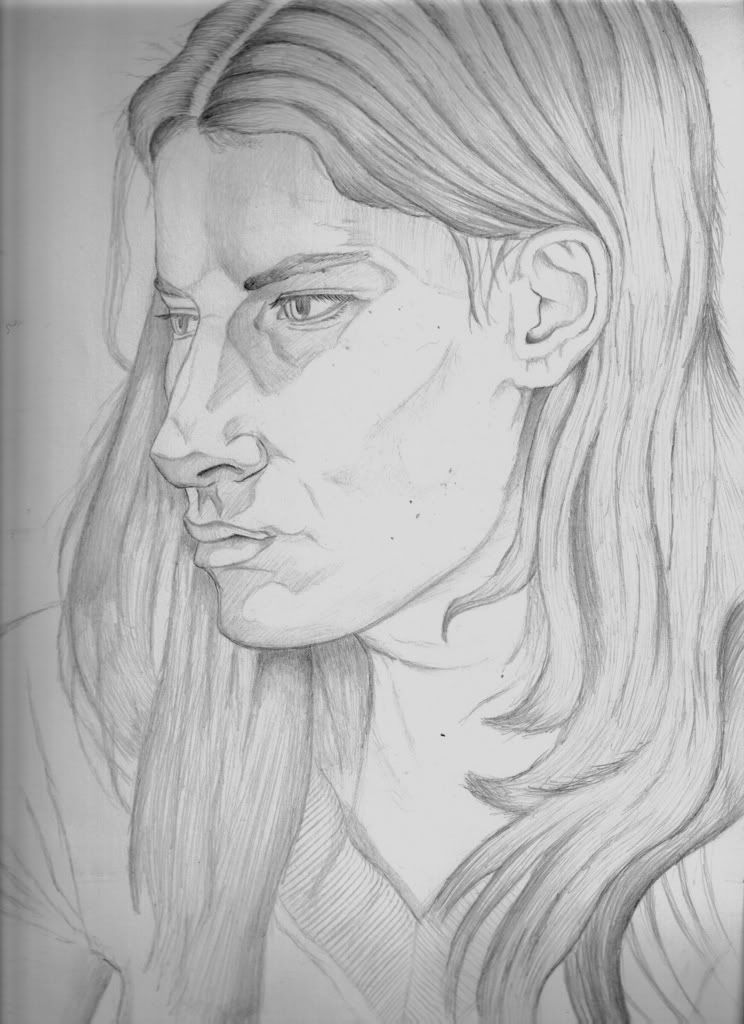 This is F. F does not Salsa dance (as far as I'm aware) but does have alarminly large hair and enjoys feminism in more formats than I have fingers on my left hand.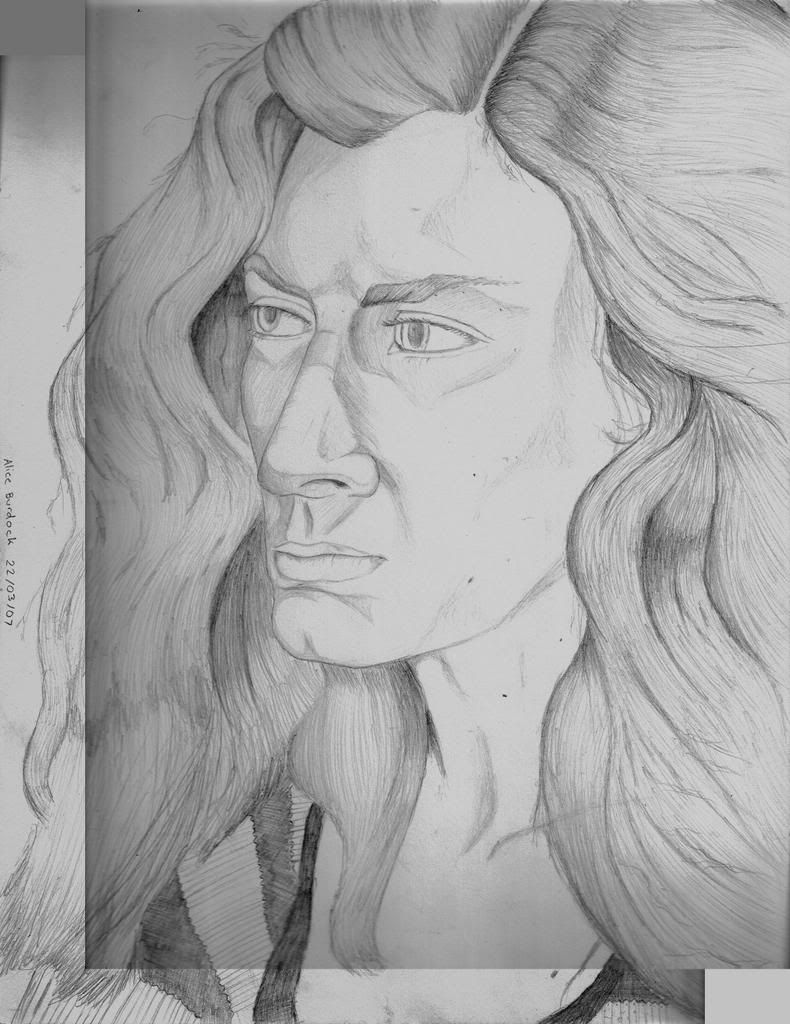 This is R. R likes Ribena, musicals, mushrooms, and tormenting me in her spare time. She has her own unique interpretation of left and right, and I'm going to stop with the humourous description now in case she turns up in the middle of the night and kills me.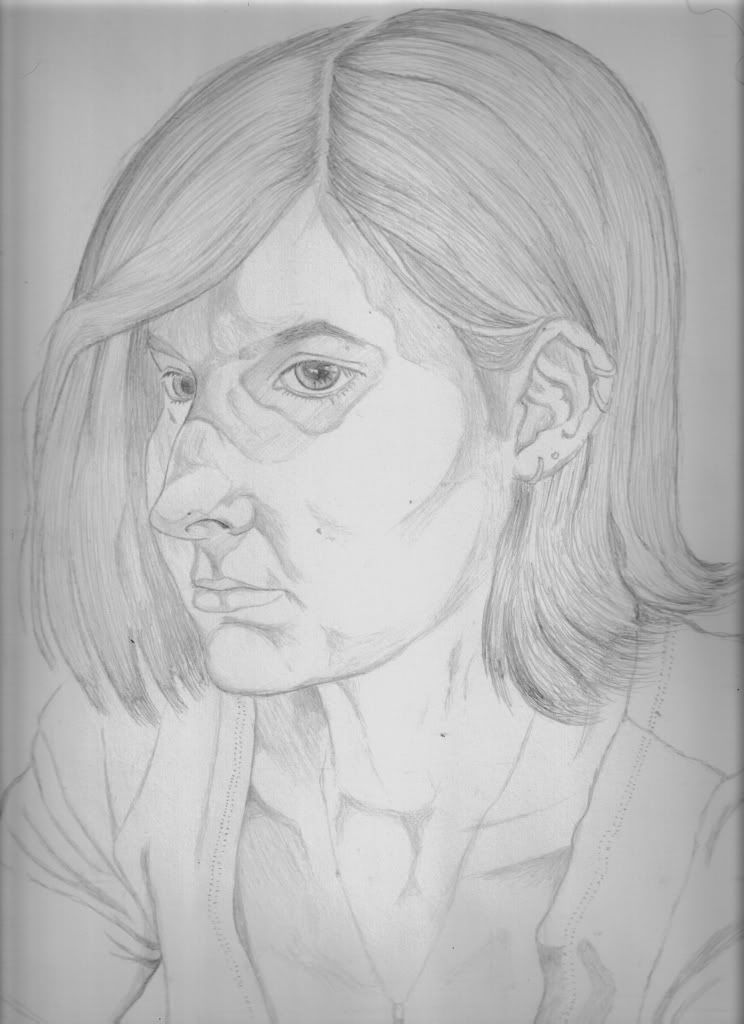 S again.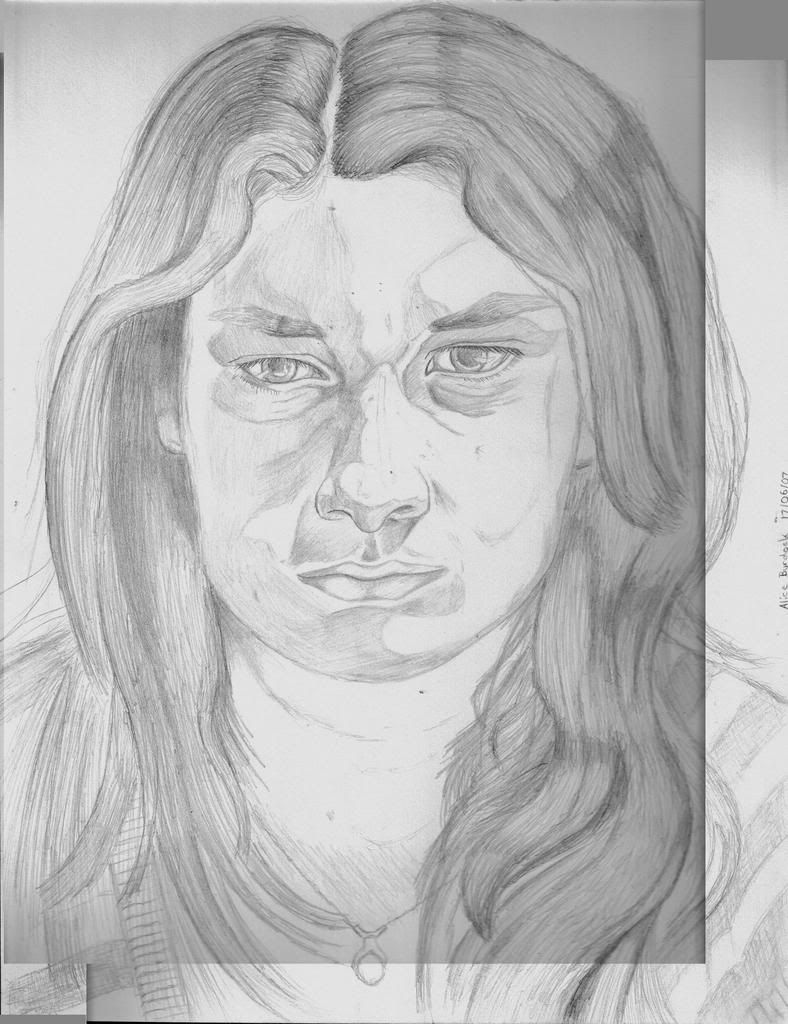 This is H. H managed to consume an entire box of tictacs while I drew this, and I didn't even see her eat a single one. That is skill.